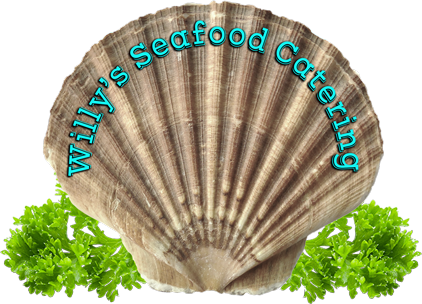 Catering
Willy's Catering brings best experience in seafood dining delivered right to your home, business or the location of your function. We use the freshest ingredients in all of our dishes to insure that you have a dining experience that is sure to please.
No matter what the occasion, you can bet it will taste better with Willy's Catering. Our extraordinary service coupled with special features, like on-site grilling and menus prepared by our chefs, are the perfect recipe for a truly memorable event whether it's a cocktail reception, wedding, lunch, dinner, or corporate event. Ultimately, it's all a matter of taste. And as you'll soon see, everything tastes better with Willy's.
Keep us in mind for all those wonderful Summer parties. Whether you are gathering a few friends on the deck, or hosting a large event, we can help you create the perfect experience for your guests. From appetizers to full dinner selections, Willy's can prepare a menu to please everyone. So relax, enjoy the party, and leave the details to us.
We can bring our equipment to you, or prepare everything you need to create the perfect event at home. Call or stop in and talk to one of our chefs. They can help you make the right selections for any occasion, from a small, intimate dinner party, to a large event for hundreds.
Menu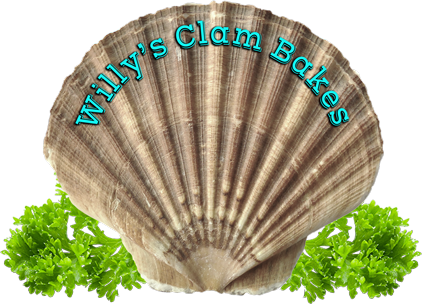 Clam Bakes
Willy's Fish Market is committed to making your special occasion an event your guests will rave about. Whether it's a clambake on the beach or at your home, wedding, BBQ, picnic, corporate outing or special celebration, we approach our catering with a consistent focus on delivering stellar quality, service and innovative menus with the freshest ingredients.
A clambake is perfect for large outdoor parties but also can be lots of fun at your home, office or a park. For parties of 25 to over 250 people, a clambake is fun, delicious and a great way to celebrate summer or any special occasion.
Clambakes aren't just clams, they traditionally feature 1 1/4 lb. lobsters, Shrimp, clams, mussels, corn on the cob, rolls, homemade salads, drawn butter, bibs, and more. We come, set up and you sit back and enjoy!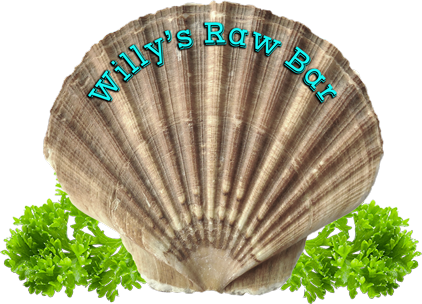 Raw Bar
Impress your guests and have Willy's Catering bring the finest raw bar to you. We share our knowledge on the art of eating oysters – all while expertly shucking & entertaining . At the bar guest can enjoy oysters and clams on the half shell served raw over beds of ice.
Our clams and oysters are fresh off the boats and straight to Willy's Fish Market to ensure that you get the finest and freshest raw bar.
Willy's has everything from salads and sandwiches for lunch, to entire poached fishes for larger parties and entertaining.
Shrimp, chilled lobsters, salads, and other items are available upon request. Call Willy at 516-334-9606 to get started.